The LGBTQ+ Travel is Surging
08 Aug 2023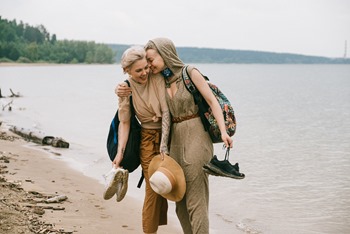 The LGBTQ+ community has been "exploding" back onto the travel scene in the past year as the COVID-19
pandemic wanes, according to David Paisley, senior research director with LGBTQ-focused Community Marketing
& Insights (CMI).
CMI recently completed its 17th Annual LGBTQ Community Survey, a broad look at the LGBTQ+ community, including its travel habits. Paisley spoke about the survey results this week during a webinar.
Paisley theorized that the LGBTQ+ community was slower to come back to travel than the general population because COVID became such a political issue in the United States.
The survey and other CMI research suggests travel is largely happening at a greater level than before the pandemic among the LGBTQ+ community, Paisley said. That is particularly true of people ages 18 to 54. There is still some reluctance to travel among older survey takers.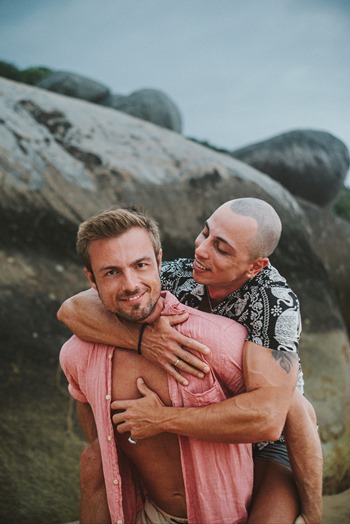 In other research Paisley conducts for specific destinations, he often asks where survey takers have traveled in the past 12 months. Statistics for every destination in 2023 are exceeding 2019 across the board, he said.
"I think the LGBTQ community went through a pattern [where] we were actually underperforming for a couple of years, and we're sort of exploding out of it right now," he said.
CMI's Community Survey found that more than half of respondents planned to book a hotel room (57%) or take a flight primarily for vacation (52%) in the second half of the year. Just under half, 49%, plan to take a vacation by car from home. Only 12% said they did not expect to travel for vacation for the rest of the year.
Big cities or metro areas were the most popular destinations for those planning travel for the remainder of the year (55%), followed by a beach destination (40%) and a road trip (37%).
Of those planning to travel during the remainder of the year, 77% will travel within the mainland United States, 19% will go to Europe and 11% to Mexico. Rounding out the top five destinations are the Caribbean and Canada (tied at
9%) and Hawaii (7%).
This year, 14,432 self-identified LGBTQ+ community members completed the survey from April to June.
For more information on the survey go to Community Marketing Insights https://cmi.info/